ELC Lighting and Green-GO rock with Nephew
June 2019
Denmark – ELC Lighting, manufacturer of the innovative dmXLAN Ethernet distribution system and the revolutionary Green-GO digital intercom solution, saw both ranges deployed with great success on the recent national tour by Danish rock band, Nephew.
Provided by tour supplier Comtech, the ELC dmXLAN system included three 10GBX and two 18GBX switches, along with two ELC NODE8 nodes and six NODE8SL slave units on a fibre network, providing the main backup switch at front-of-house and switching for both dimmer city and video city. These latest models in the ELC dmXLAN range were part of a recent investment for Comtech, from ELC Lighting and Green-GO's Danish distributor, Light Partner.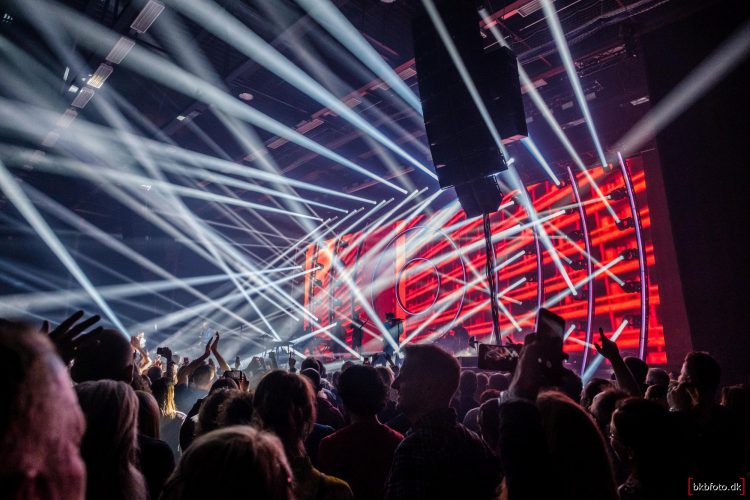 With short load-in times, the need for a fail-safe network was paramount. Light Partner's Johan Kvartborg, who provided technical support on the tour, says, "We didn't have time for fails on the network. We used the ELC dmXLAN software a lot when merging into others systems, to be sure everything was working. We had a lot of universes for pixel-mapping, so it was very helpful to see the system was working without needing to light up the units in the change-over and reveal the setup before the concert."
He adds, "With units in different positions it was also time-saving to be able to dedicate VLAN Ports on the switches and DMX outputs on the Nodes, managing the complete system from one central position. Also useful are simple things like the fact that all VLAN ports on the switches are automatically colour-coded when selected, so no need for custom labeling to ensure no-one connects devices to ports on the wrong VLAN."
Also making a positive impact on the tour was the Green-GO digital intercom system, supplied by design company Create This. The Green-GO system saves time and money by plugging into any existing 100Mbit network, working seamlessly even during heavy network traffic. Each Green-GO unit has its own matrix, so no central hub or backbone is required and the system is easily scalable to support even the largest intercom setups.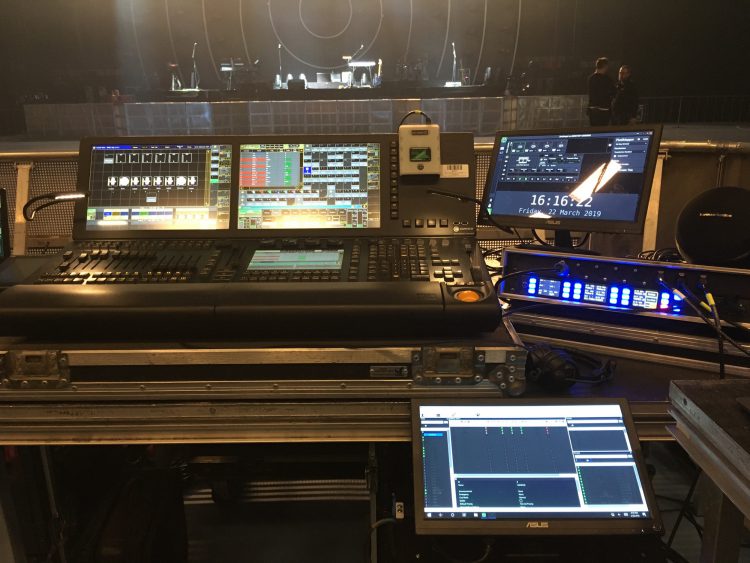 Green-GO's renowned sound quality kept the band's lighting designer, Theis Wermuth (from Create This), in reliable contact with the production's lighting techs, video techs and followspot operators who were using Green-GO, as well as others on the crew. He says, "I enjoy that as lighting designer and operator for these shows, I can have good quality music and all communications in my headset – including all the other Green-GO users, and radio users, via Green-GO's RDX Radio Interface module."
He adds, "For me, this is the best solution for a show this size. The sound quality and the ease of setup are flawless."